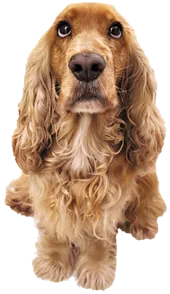 Our goal here at Harbour Place Animal Clinic has always been to assemble a veterinary health care team committed to providing exceptional client service and veterinary health care. The Harbour Place Animal Clinic team displays an unrivaled commitment to our clients through continuing education, technological advances in veterinary medicine and service, and most importantly, administering compassionate care to all pets entrusted to us.
Let us introduce you to our Doctor and staff members!
Dr. Sheri Szachacz
I was born and raised in Commack, New York. I've always wanted to be a veterinarian - when the other kids were playing with Barbie Dolls I was catching toads on the miniature golf course; when they were hosting pretend tea parties I was looking at murky pond water under a microscope. I even tried to hatch an egg in the couch cushions (didn't work!). I attended University of Florida for undergraduate school and earned a Bachelor of Science in Agriculture degree in Microbiology. During my undergraduate years I worked in the Wildlife Ward of the Veterinary Medical Teaching Hospital (VMTH), now called the College of Veterinary Medicine at University of Florida. I trained with some outstanding exotic animal veterinarians - we treated everything from eagles, owls, snakes, turtles and alligators all the way to elephants, bats, bears, and large cats. It was fascinating and fueled my passion for animal medicine. I also discovered that I was allergic to deer, rabbits, cows, and cats... I took a lot of Benadryl in those early years! I graduated from UF VMTH in 1996 with a doctorate in Veterinary Medicine. I originally planned to go back to New York to practice but friends and family kept me in Florida. I practiced in Gainesville for several years then relocated to Jacksonville in 2000. I've been with Harbour Place Animal Clinic ever since and took over ownership along the way. I enjoy this city and it's multiple cultural facets - you can kayak the St John's River, enjoy wonderful performing arts, listen to the symphony, watch a Jaguar game, go to a festival in Five Points or a farmer's market on Beaver Street.
I have a home close to the clinic that I share with my dog Monet. My hobbies include anything that has to do with water (boating, fishing, swimming, scuba diving, even standing in the rain), travelling, photography, and gardening - I love getting my hands dirty and growing my own produce. I also consider myself a "mild" expert on plants and tomatoes.