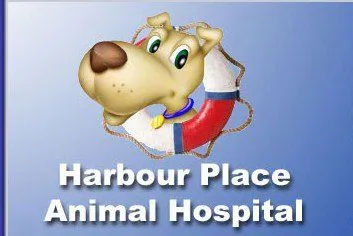 Welcome to Harbour Place Animal Clinic,
your "Good Health, Long Life" animal care specialists in Jacksonville. Your pets are family!
Call us today at
904-221-9177 !
Jacksonville veterinarian Dr. Sheri Szachacz at Harbour Place Animal Clinic is one of the best veterinarians in the Jacksonville area and is committed to your pet's health and well being. Harbour Place Animal Clinic excels in pet care and the science of veterinary medicine.
Dr. Sheri Szachacz and the staff at Harbour Place Animal Clinic have provided Jacksonville compassionate veterinary care and pet services year after year, making us the animal clinic of choice for pet owners in and around the Jacksonville community. Our website is fun and information friendly - click on the Veterinary Topics tabs on the left for information on everything from arthritis to zoonosis and be sure to read "Monet's Musings" (top of page) for a humorous blog from the boss's dog. The "News and Notables" button (also on the top of the page) offers current events, information and tidbits that change on a daily basis.
Harbour Place Animal Clinic is a full service, neighborhood hospital that offers our Jacksonville community high quality veterinary care including dermatology, soft tissue surgery, radiology, dentistry, opthalmology, nutrition, education and preventative care. We also provide quality bathing, boarding and grooming services. Come visit our caring compassionate staff and meet our veterinarian! Dr Sheri Szachacz graduated from the University of Florida with a Bachelor's Degree in Animal Science and a Doctorate of Veterinary Medicine. Originally from Commack, NY, Dr Szachacz has been with the clinic since 2000 and thoroughly enjoys the interaction of animal health, pets and longtime clients. Her patients are part of her family.
If you are new to our website, please browse around to learn about our facility and to read interesting pet articles and information.. Visit our comprehensive online store to purchase pet products and jump on Facebook to communicate with our friends. Click on the "email us" link to ask us a question or to submit feedback. To receive free monthly veterinary care articles, please subscribe to our newsletter.
CLICK ON THIS BUTTON
FOR OUR ONLINE PHARMACY:
Click on this link to access E-Pet Health portal!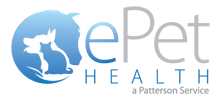 Remember, at Harbour Place Animal Clinic, your pets are our family! Good health, long life!
Dr. Sheri Szachacz
Jacksonville Veterinarian | Harbour Place Animal Clinic | 904-221-9177
13170 Atlantic Blvd #61
Jacksonville, FL 32225
---